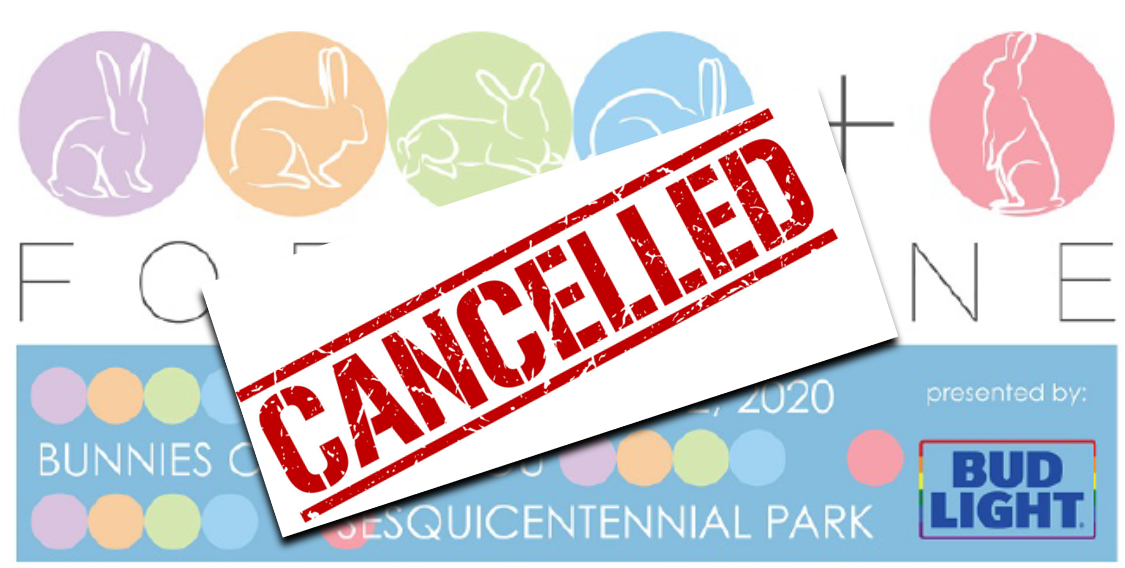 17 Mar

BUNNIES 41 CANCELLED – SUPPORT OUR BENEFICIARIES

Houston, Texas – Bunnies on the Bayou 41 has officially been cancelled due to COVID-19 and mounting guidance from the CDC, White House, Harris County and City of Houston concerning limited gatherings of individuals in a shared space. Today, Mayor Turner, in a press conference, announced the extension of the existing emergency health declaration through April 2020. This effectively cancels all City of Houston permitted events, including Bunnies. We respect the decision to act in the best interest of the community at large to limit transmission and ultimately put a halt to this pandemic. 

Given this unprecedented turn of events we will be unable to fund any of our 16 beneficiaries this year. Ticket sales for our event generate 95% of the revenue through which we are able to provide grant funding. Last year Bunnies provided $175,000 in grant funding to Houston LGBTQ nonprofits and over $1.2M in the last decade. We urge you to donate to our beneficiaries so they can continue the important services they provide our community. 

Bunnies board members and hosts appreciate the excitement you generate for our events year after year as we continue to grow and reach new heights in attendance and fundraising. The organization will not postpone the large annual event set to occur on April 12, 2020 but will resume again the following year on April 4, 2021. Bunnies 42 is anticipated to bring more energy and excitement than ever before. 

Ticket Deferrals and Refunds
For guests who have already purchased a ticket and would like to defer their ticket to Bunnies 42, in good gesture to Bunnies on the Bayou please contact

tickets@bunniesonthebayou.com

by April 12, 2020. 

For guests who have already purchased a ticket online and would like a refund, this will automatically be funded to the original card used based on Etix.com policy if no action is taken by April 12, 2020. If you purchased a physical ticket in-person and would like a refund please contact

tickets@bunniesonthebayou.com

by April 12, 2020.
Please stay safe out there and follow the guidance of the CDC and local public health officials as we work collectively to combat this pandemic. Even more importantly during these times of uncertainty is taking care of your mental health and well being. Please check in on one another as we will all be limiting our social gatherings as a community over the next several weeks.